October 11, 2003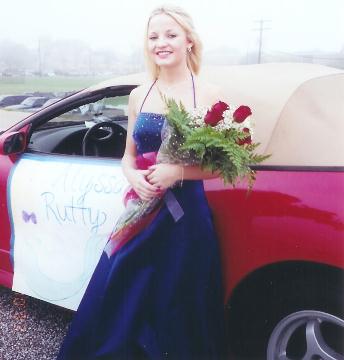 Alyssa Rutty, RHAA CavOilCade 2003
October 6, 2003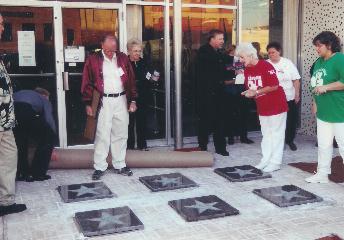 Unveiling of Red Hussar Star at School Museum in Downtown Port Arthur.
November 14, 2003
Alumni Members donations helped pay for this beautiful Hussar Star in front of the Schools Museum.
Hussar Memorabilia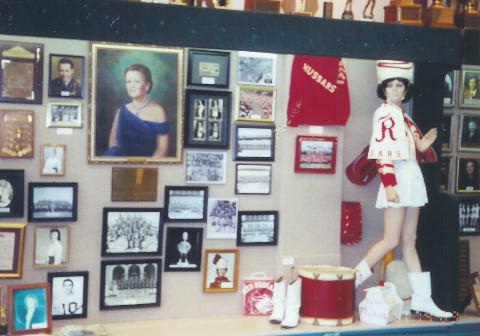 There is a Hussar section located inside the Graduate Museum in downtown Port Arthur.
All Dressed Up!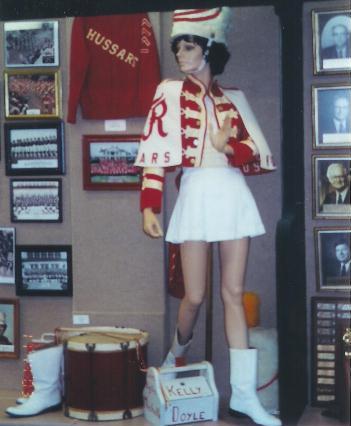 Hussar Uniform on Display in the Graduate Museum in downtown Port Arthur.
2003 Children's Miracle Network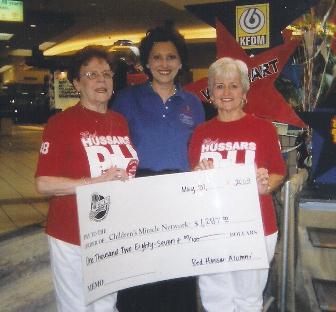 Marjorie and Helen presenting check.
Children's Miracle Network Answering Phone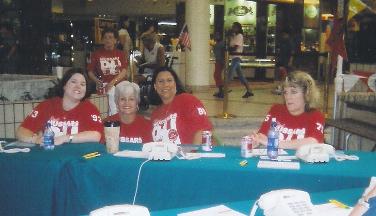 Marissa, Helen, Pam, Maeve
2003 RHAA Scholarship Recipients with Sponsors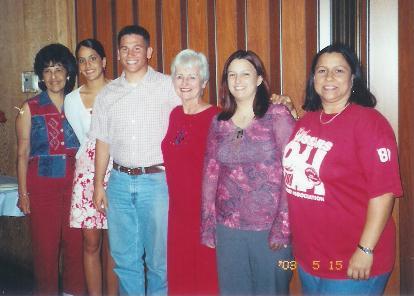 L-R: Cecelia & Cassie Esqueda, Corey & Helen Wyble, Amanda & Pam Yates
2003 Scholarship Recipients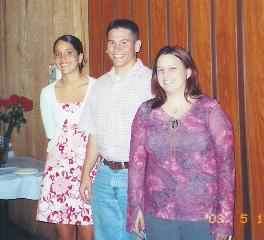 Left to Right: Cassie Esqueda, daughter of RHAA Member Cecelia Esqueda; Corey Wyble, grandson of RHAA Member Helen Wyble; and Amanda Yates, daughter of RHAA Member Pam Yates.
.
Relay for Life--April 2003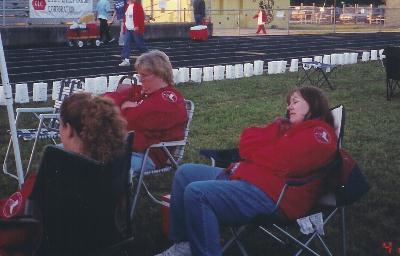 Cammie, Christile, Cathy
Relay for Life 2003
Pam, Myrna, Debbie, Peggy, Marissa, Cathy, Christine, Helen, Majorie, Nancy
Mardi Gras 2003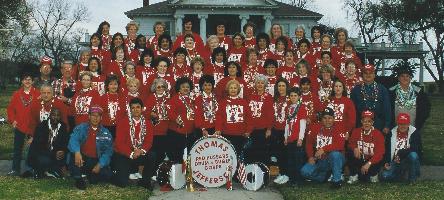 Mardi Gras 2003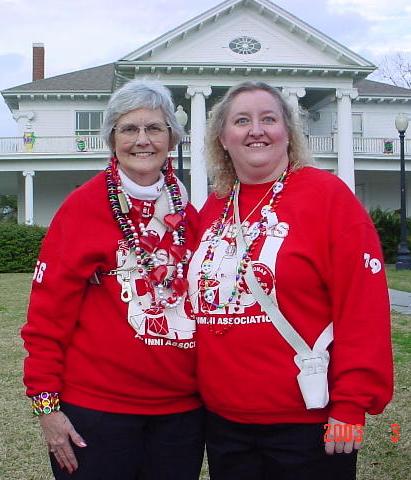 Jean LeBlanc and Lisa Proft in front of Rose Hill Manor
Mardi Gras 2003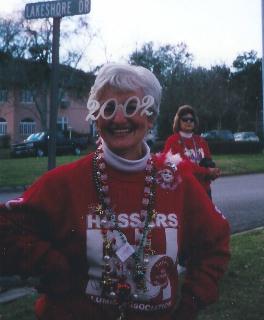 Hollywood Wyble
Graduates of Jan. 1952 @ Mardi Gras 2000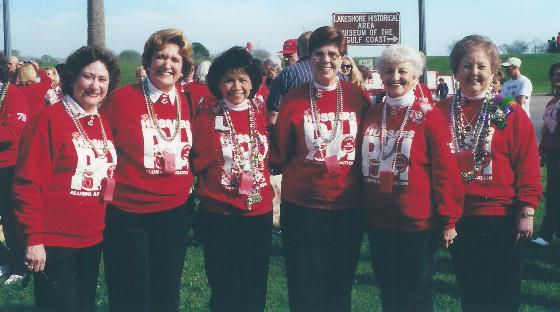 L-R: Mary Frances Leone, Margaret Lucas, Carmen Leon, Peggy Guilbeau, Helen Wyble, Virginia Whigham
First RHAA Executive Board Meeting 2003-2004
New & Old Officers Get Together
Front Row L-R: Pam Yates, Christel Chamberlain (prone!)
2nd Row L-R: Cammie Pool, Paula Sheppard, Beverly Parks, Bonnie Ransonnette, Marjorie Broussard.
3rd Row L-R: Debbie Theriot, Helen Wyble, Maurine Wyble, Christine Collazo, Sara Hernandez, Cathy Lopez, Mary Ann Broussard (behind Cathy).
.